With your library card you can access online practice tests for the SATs, the ACTs, and much more. There's no cost to you for this service, plus you can take the practice tests multiple times, get your results immediately, and access test-taking tips. Taking a different exam? Many of these databases also offer similar tools for other types of tests, including academic exams like the GED and GRE, and professional and licensing exams. 
These 3 databases offer SAT and ACT prep:
Recently added 25 new resources for 2016 test prep
Includes vocational testing support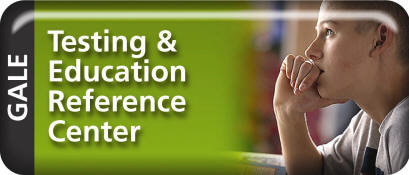 Testing & Education Reference Center
Emphasizes academic testing at all levels
Offers live tutoring
Includes an Adult Learning Center that offers assistance with job seeking and more.
Where to find these tools
Access:
When you are in the library and click on these databases, they will open automatically.
When you are at home and click on these databases, you will be prompted to sign in.
Sign in with your library card starting with PACREG or 2906800 (no spaces).
Registration/Login:
Once you're in the databases you will need to create/register an account.
Why create/register an account? It allows you to save your work in progress, store score reports, and revisit any practice tests, tutorials, or eBooks.
Account registration is completely separate from the Library; your library card/password will not log you in.
Good luck on your tests! Although with these great study and practice resources at your fingertips, you don't have to leave it to luck.