I have always found it fascinating to learn about children's picture books authored by celebrities. More often than not, these books are interesting to read, because they are a product of the personalities we know and love from TV, music, politics, and sport. I always read them when I find them on the shelves, and tuck the titles into the back of my head. The knowledge of them often comes up at some later point, when I can say something like, "Hey, speaking of John Travolta…did you know he wrote a picture book for kids!"
Yeah, some say I'm the life of parties with my knowledge of obscure picture book trivia.
Even though I rarely suggest them for kids, these obscure books are worth tracking down for connoisseurs of the picture book format. Many times, these books do not get much press, and kind of go under the radar. They get lost in the scope of their authors' illustrious careers. When you find one, they are like little secrets waiting to be read. They often get at the heart of the wisdom that a particular celebrity would choose to pass on to the next generation. In that respect, they are not always surprising, but instead act as character studies for people we wouldn't normally see as old hands passing on their knowledge to posterity.  
Here are some fun celebrity picture books I've found on the shelves at  Kitsap Regional Library: 
Marsupial Sue by John Lithgow 
A young kangaroo decides that she doesn't want to hop anymore, in fact, there are a lot of kangaroo things that she is no longer happy doing. By copying the habits of other animals she finds that, actually, being a kangaroo fits her pretty well. 

I Got Two Dogs by John Lithgow 
This musical tribute to the author's favorite dogs, Fanny and Blue, will be sure to keep your kids entertained whether they are dog lovers or just musically inclined.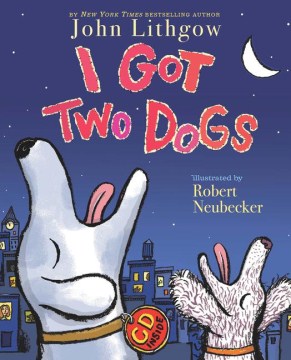 Today I Feel Silly & Other Moods That Make My Day by Jamie Lee Curtis
This book is about a young girl and the variety of moods that we all feel at different times. Like a more fun version of My Many Colored Days by Dr. Seuss, this story is sure to help children understand that it is normal to have a wide variety of feelings. 
Silly Street by Jeff Foxworthy 
A collection of silly poems about life on Silly Street.

Please, Baby, Please by Spike Lee 
A mother struggles to keep her child on task as they go through their day, always with the request, "please, baby, please!" 

Just the Two of Us by Will Smith 
While Smith's book is a bit on the mushy side, it does a good job of conveying a father's love and commitment to his growing child. 

The English Roses by Madonna
Cliques, jealousy, fairy god mothers - what's not to love about this tale of four little girls and their discovery that the grass is not always greener when you are walking in someone else's shoes.