Closed
until 10:00am today
---
Monday 
10:00AM - 6:00PM
Tuesday 
10:00AM - 7:00PM
Wednesday 
10:00AM - 7:00PM
Thursday 
10:00AM - 6:00PM
Friday 
10:00AM - 5:00PM
Saturday 
10:00AM - 5:00PM
Sunday 
Closed
87 Sidney Ave.
Port Orchard, WA 98366
Port Orchard's public library service began in 1924 inside the Town Hall. In 1947, the little library moved to a new municipal building. To increase services and resources for the community, the City of Port Orchard joined the…
Holidays and Closures
Juneteenth

Monday, June 19, 2023

Closed All Day

Independence Day

Tuesday, July 4, 2023

Closed All Day

Labor Day

Monday, September 4, 2023

Closed All Day

Indigenous Peoples' Day

Monday, October 9, 2023

Closed All Day

Veterans Day

Friday, November 10, 2023

Closed All Day

Thanksgiving

Thursday, November 23, 2023

Closed All Day

Native American Heritage Day

Friday, November 24, 2023

Closed All Day

Christmas Eve

Sunday, December 24, 2023

Closed All Day

Christmas Day

Monday, December 25, 2023

Closed All Day

New Year's

Monday, January 1, 2024

Closed All Day
About Port Orchard
Bike Racks
Book Drops
Copy, Fax & Scan
Curbside Holds Pickup
Free Wi-Fi & Public Computers
Friends of the Library Book Sale Space
Meeting Rooms
Printing up to 50 pages per day
Single Stall Restroom

Dedicated kids area
Dedicated teens area
Dedicated tweens area
Seed library

4 hour parking across the street, limited on-street parking alongside building.

Wheelchair accessible
Single-stall restroom
Service dog friendly
Kitsap Regional Library provides free, accessible large and small spaces to support our community's needs. Rooms are available to the public on equal terms and must abide by Kitsap Regional Library's Meeting Room Policy and Standards for Patron Conduct, as well as guidelines specific to each of our nine locations. While Kitsap Regional Library spaces are free, some rooms are owned by community partners who may charge fees for their use.
Community Room
The room is not private and minor interruptions may occur.
Capacity: 25
Amenities: 6 tables, 38 chairs, sink, counter, TV with HDMI port, mobile whiteboard and an accordion wall divider.
Port Orchard Friends of the Library
Port Orchard Friends of the Library support the library by contributing to services and raising funds for library programs, furnishings and equipment beyond the means of Kitsap Regional Library. The Friends support the Summer Learning program yearly and hold several fundraisers to reach annual fundraising goals.
All are encouraged to attend work parties and meetings. There is no cost for membership.
The Friends accept gently used books, magazines and other media materials throughout the year to be sold inside the library and at book sale events. All proceeds from book sales directly benefit the library. The Friends also accept monetary donations, which are tax-deductible and greatly appreciated.
Port Orchard Friends of the Library Meetings, Sales & Events
Jul 14th | 10:00am - 4:00pm

Jul 15th | 10:00am - 4:00pm
Managers, Supervisors & Librarians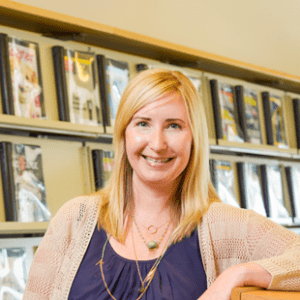 Kathleen Wilson
South Kitsap Regional Branch Manager
Deanna Conger
Public Services Supervisor
Emmon Rogers
Youth Services Librarian
Glenna Matteson
Teen Services Librarian