Sign up online for instant access to a diverse collection of books, audiobooks, magazines and streaming video.
Book Bundles
Find new books on your favorite topics. Request a book bundle and receive 3-10 items selected especially for you to pick up curbside.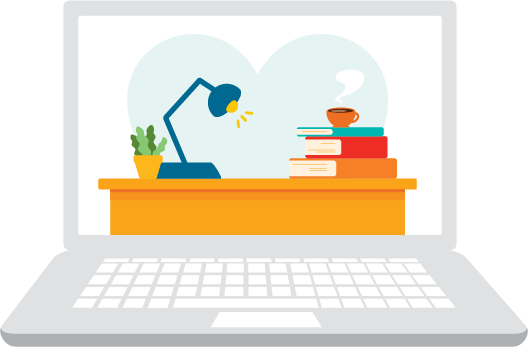 Can't find what you need?
Reserve a 30-45 minute virtual or in-person session with a librarian for help with Library services, resources, outreach opportunities, reference questions and more.
Kickstart a community conversation. With nearly 100 uniquely-themed kits to choose from, there's always something new to discover!
Book Conversations happening at the Library