Closed
until 10:00am tomorrow
---
Monday 
10:00AM - 6:00PM
Tuesday 
10:00AM - 6:00PM
Wednesday 
10:00AM - 6:00PM
Thursday 
10:00AM - 6:00PM
Friday 
10:00AM - 5:00PM
Saturday 
10:00AM - 2:00PM
Sunday 
Closed
8067 E. Main Street
Port Orchard, WA 98366
In July 1947, Mary J. Sanford, owner of the Manchester Shopping Mart and member of the Kitsap Regional Library Board of Trustees, donated a corner of the store for a library. Quickly gaining community support, the library moved…
Holidays and Closures
Indigenous Peoples' Day

Monday, October 9, 2023

Closed All Day

Staff Training Day

Thursday, October 19, 2023

Closed All Day

Veterans Day

Friday, November 10, 2023

Closed All Day

Thanksgiving

Thursday, November 23, 2023

Closed All Day

Native American Heritage Day

Friday, November 24, 2023

Closed All Day

Christmas Eve

Sunday, December 24, 2023

Closed All Day

Christmas Day

Monday, December 25, 2023

Closed All Day

New Year's

Monday, January 1, 2024

Closed All Day
About Manchester
Bike Racks
Book Drops
Copy, Fax & Scan
Curbside Holds Pickup
Free Wi-Fi & Public Computers
Friends of the Library Book Sale Space
Meeting Rooms
Printing up to 50 pages per day
Single Stall Restroom

Dedicated kids area
Dedicated teens area
Seed library

Large shared parking lot with Port of Manchester.

Wheelchair accessible
Single-stall restroom
Service dog friendly
Kitsap Regional Library provides free, inclusive access to accessible large and small spaces to support our community's needs. Rooms are available to the public on equal terms and must abide by the Library's Meeting Room Policy, opens a new window, the policy procedures, opens a new window and Standards for Patron Conduct,, opens a new window as well as guidelines specific to each location. While Kitsap Regional Library spaces are free, some rooms are owned by community partners who may charge fees for their use.
Use of a meeting room does not constitute an endorsement or sponsorship by Kitsap Regional Library of a program or points of view expressed within the program.
Community Room
Fee required. The Friends of Manchester Library oversees meeting room rental and fee collection and determines the rates and policies for room rental.
Call (360)871-3921 to reserve. The Community Room can be rented for a minimum of one hour and in increments of 30 minutes thereafter. View the fee schedule, user requirements and the procedure to use the meeting room after library hours.
Capacity: 38
Amenities: 4 tables, 30 chairs and a sink.
The Friends of the Manchester Library is a nonprofit organization that supports the library through regular book and plant sales.
Manchester Friends of the Library Meetings, Sales & Events
Sep 27th | 7:00pm - 9:00pm

Oct 25th | 7:00pm - 9:00pm

Nov 4th | 9:00am - 3:00pm
Managers, Supervisors & Librarians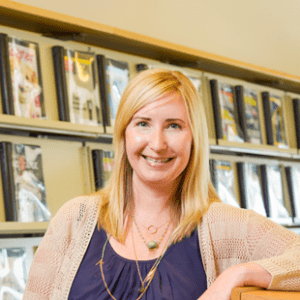 Kathleen Wilson
South Kitsap Regional Branch Manager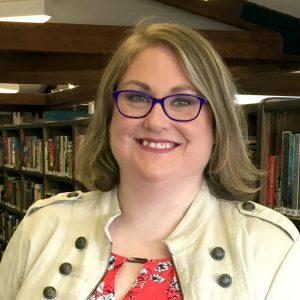 Jennifer Vaughn
Public Services Supervisor